Everyone that knows me, knows how much I love cookies. After all, I have to live up to my nickname, Cookie Monster. So when Wendy mentioned we got invited to try out Stax Cookie Bar I was like, "Can we go, can we go now?" grabbing her arm "Can we huh, please please please."!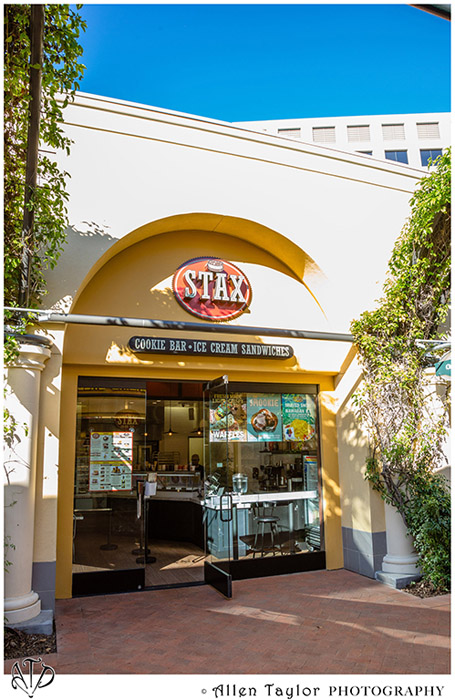 If you didn't know, Stax Cookie Bar is a refreshing new style of cookie and ice cream sandwich shop. Check this out, all of their cookies are made in house and baked fresh all day every day. And, and, and they only use non-GMO certified organic flour  and other premium natural ingredients to make the cookies as wholesome as possible. They even have gluten-free vegan cookies available. Plus all their ice creams are natural and growth hormone-free  (rBGH).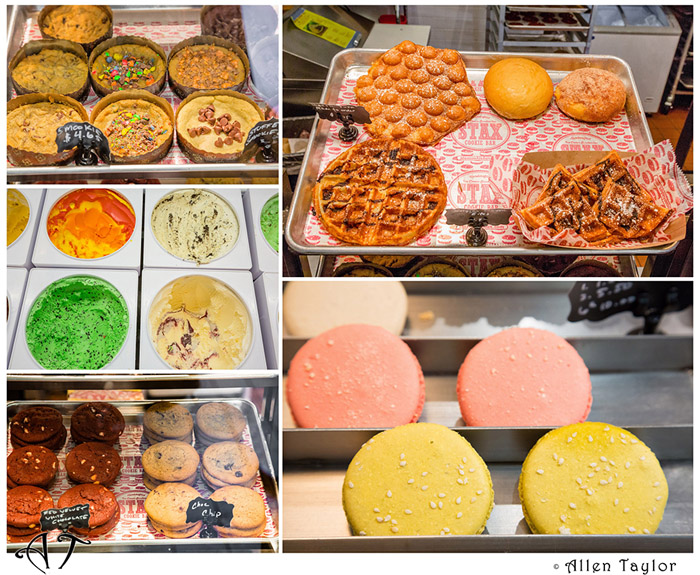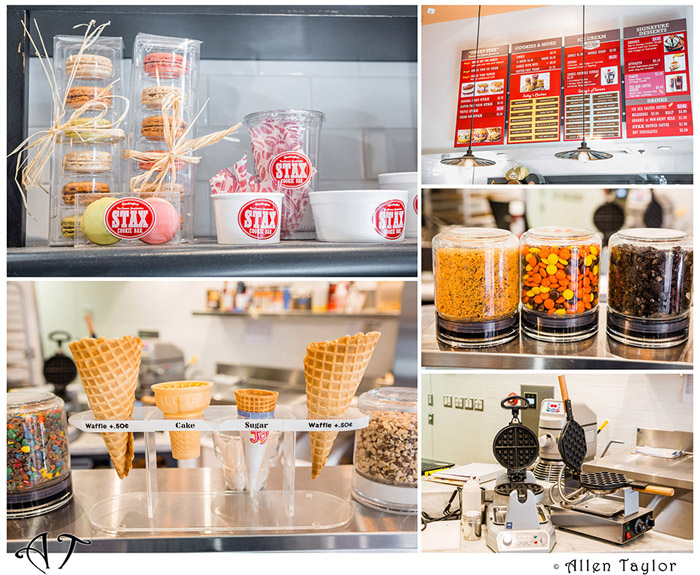 The day finally arrived and now, okay,  where to begin? Cookies yes! Right, a custom cookie ice cream sandwich. You can choose any cookie you want and can even mix and match. Like have a chocolate chip on top and and oatmeal on the bottom. Woohoo! I went with Chocolate with White Chocolate Chips on one side and Red Velvet with White Chocolate on the other. There are 10 everyday cookies to choose from with over 15 more on a rotating basis as well.  Then for the ice cream (27 rotating flavors) middle I tripled down on the cooke and got Cookies & Creme. My last choice was to add some sprinkles to the outside and tadah! A masterpiece to be engorged – nyomm nyomm nyomm.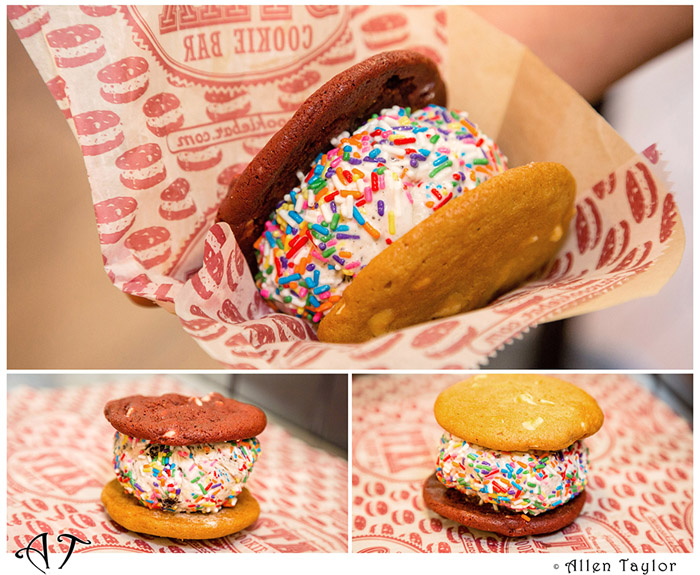 Wendy decided to start with a more traditional treat. She got a freshly made Waffle Puff (love that smell) with strawberries and powdered sugar. Simple and delicious.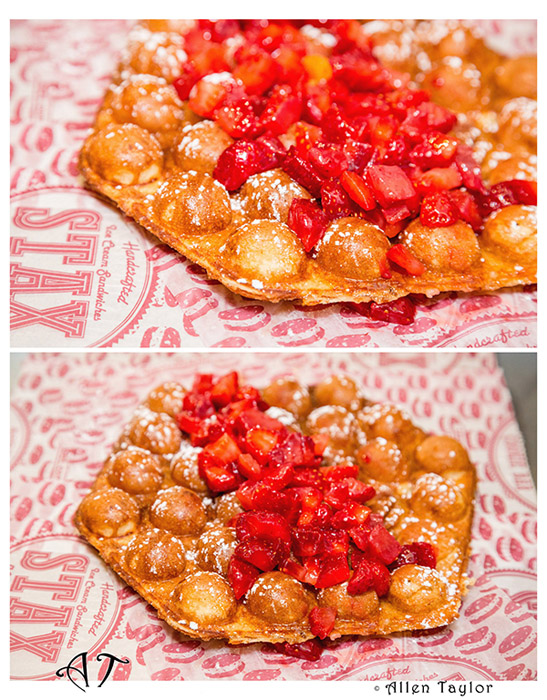 Wendy and I where both pleasantly surprised at all the options and tasty treats to choose from. Wendy loves macarons so we had to not only try one, but make n ice cream sandwich out of them too!  You can mix and match them as well. We got Salted Caramel and Raspberry on the other side. She then added Pistachio ice cream for the center. Pick your favorites and personalize your own sweet treats.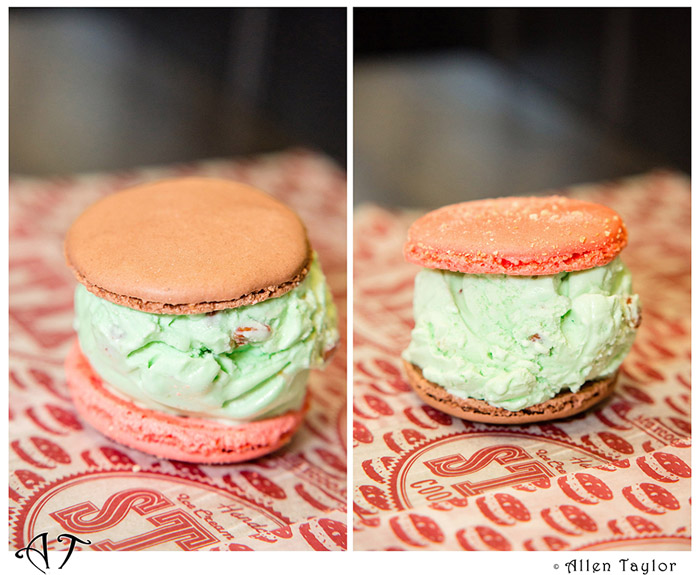 Of course now we were all in and had to try one of Stax's signature desserts, the SMOOKIE!  It's a warm gooey cookie topped with Ice Cream, Hot Fudge or Caramel. Are choice was the Peanut Butter cookie with vanilla ice cream, caramel and sprinkles. "Burp", best dessert ever!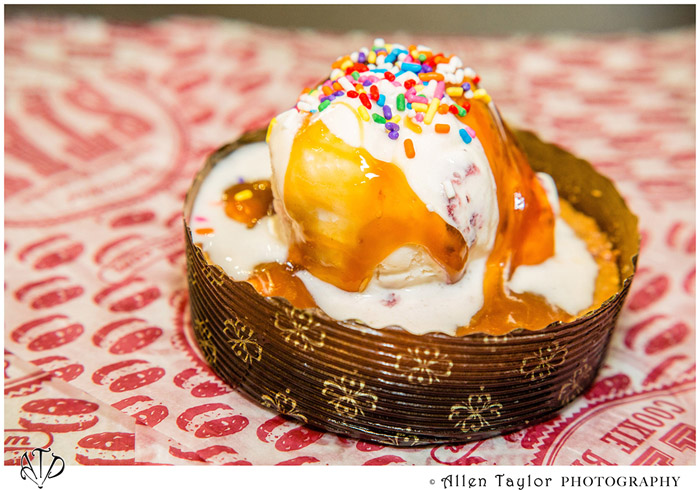 Next (oh my God there's more!) we both selected an item from our childhood. Wendy decided to have Shaved Snow. Its a combination of Ice Cream and Hawaiian Ice. Making it a smooth creamy and refreshing experience. She chose the Taro Shaved ice, with red bean, mango and strawberries. You should have seen the smile on her face. Definitely brought out the little girl in her again.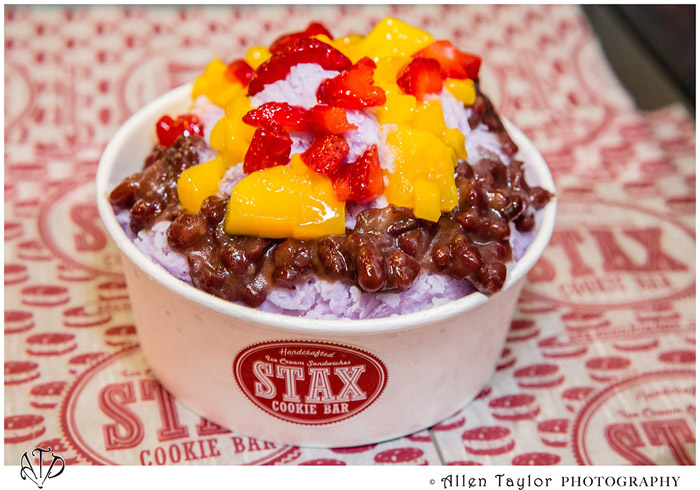 For me I went with a classic. A Root Beer Float – fizzy goodness.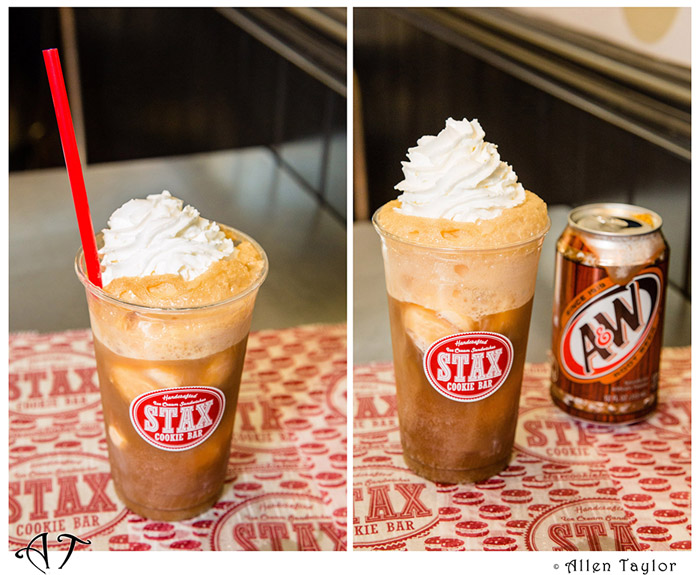 They are doing a fundraising program that just recently launched. This program consists in cards in the value of $35 sold for $10, Stax will sell it for $2 to schools, fraternities, and other interested groups. Each card will have 10 slots with $2 OFF, FREE Toppings, BOGO FREE ice cream sandwich, and BOGO FREE shaved snow, for example. They also have other on going promotions so like and check out their Facebook page to find them.
Now don't asked me how we survived all these wonderful treats, but we left with a huge smile and a knowing look that we would be back. We also left with some asserted cookies that you can also take home as well.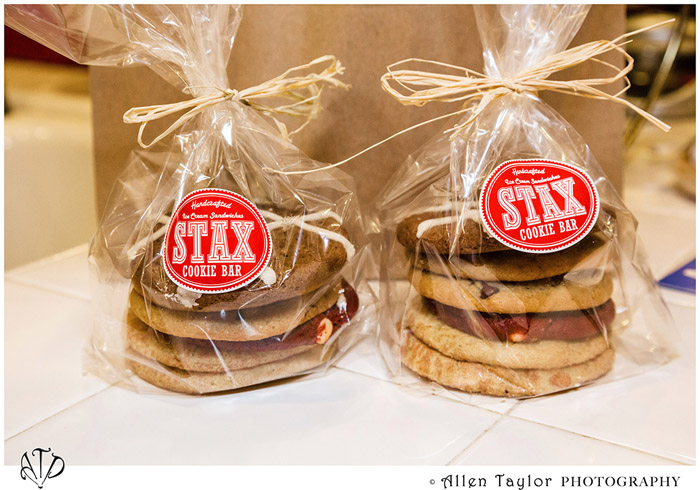 Stax Cookie Bar has gift cards for customers all year long (hint hint hint). Another option is to give boxes of cookies they sell in the stores. They also have a loyalty program in which customers give their phone numbers and every dollar they spend on the store is one point and they can redeem it for rewards. (http://bit.ly/1DAMzgU).
They even do catering! Imagine serving cookie ice creams at your parties!!!
I'm so happy I learned about Stax. As well as thankful for Stax and their crew for hosting us and being such a pleasure to experience and learn about all the delectable goodness that comes out of each of their stores everyday. I shall return!
Stax Cookie Bar
4187 Campus Drive M174
Irvine, California 92612
(949)861-2055
Open Daily 11am – Midnight